Current Location: Home > About Us > News > Company News >Article Page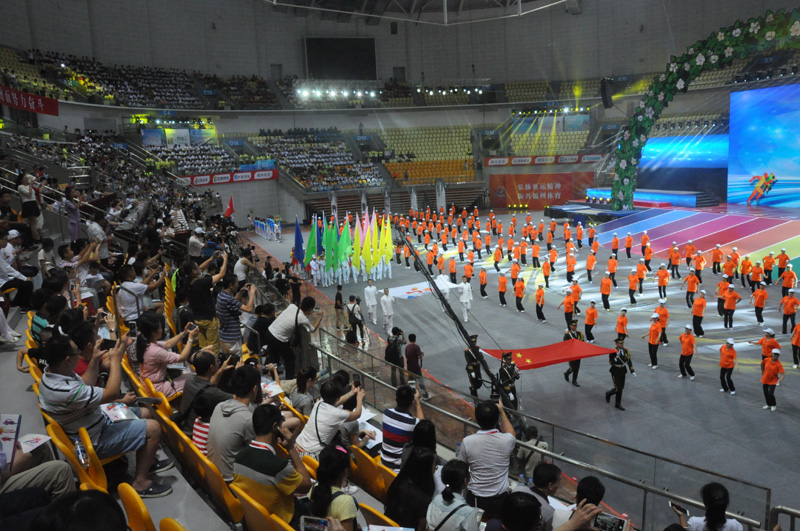 On October 22, 2016, the Company was invited to the opening ceremony of the 24th Games of Fuzhou and Bian Zhihang, Chairman of the Board of Directors of the Company, Li Zhen, secretary of the Party committee, and Xu Zhengsheng, Deputy President, watched the opening ceremony at Comprehensive Hall of Haixia Olympic Sports Center. The headquarters and subsidiaries of the Company also assigned staff to cheer the opening ceremony.
The company expanding the its impact through the opening ceremony of the city; track and field, volleyball, badminton, table tennis, swimming and other items sub-field; bus platform; television platform to promote the company's transformation effectiveness.