Current Location: Home > About Us > News > Company News >Article Page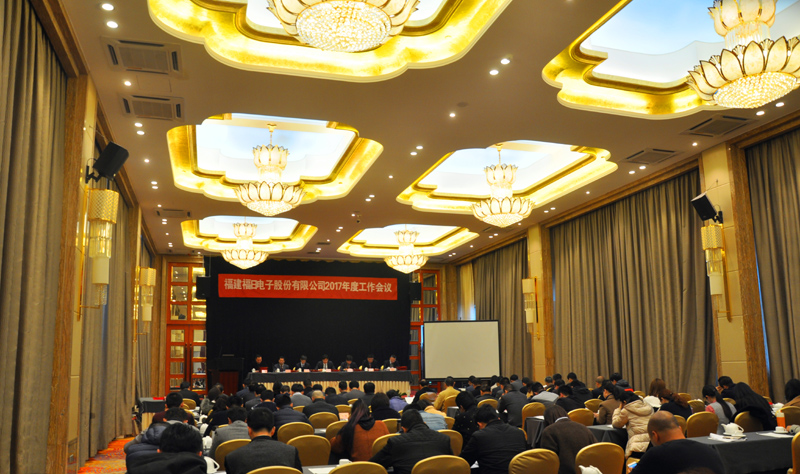 On March 3, 2017, Furi Electronics held 2017 Annual Work Meeting in Fuzhou. President Wen Chunwang made a report on work to the meeting on behalf of the Party committee, Board of Directors and management team of the Company for a complete review of the work in 2016 and an elaborate arrangement of the work 2017. At the meeting, Bian Zhihang, Chairman of the Board of Directors, delivered an important speech, conveyed the spirit of the work meeting of Fujian Electronics & Information (Group) Co., Ltd, talked about the development of the Company in eight aspects, such as enlargement of three main industries, increasing capital operation, enhancement of the construction of talent team, clarified the development target of the company and stressed the focus of the work of 2017.
At the meeting, the company commended the winner of 2016 "excellent business", "excellent employees ", " the greatest progress award " and "Advanced Financial Management expatriate workers" and shared the successful experience of its subsidiaries Chino-E Communication and Runlite Technology in enterprise management.