Current Location: Home > About Us > News > Company News >Article Page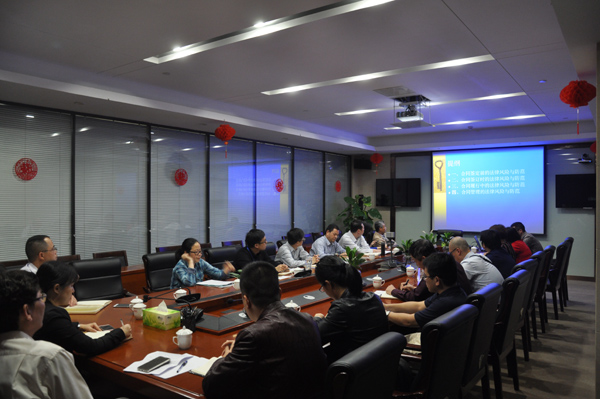 On April 19, 2017 morning, Furi Electronics held 2017 Legal Affairs Management and Risk Prevention Work Conference. Relevant person in charge of Legal Affairs leading group of the company and full-time and part-time legal consultants from subsidiaries and business department participated in the conference. Li Zhen, secretary of Party Committee of the compangy, Chen Fugui, vice president of the company and Cai Dengfeng, vice president of the company attended the conference and delivered speeches.
The conference aimed to further promote existing legal proceedings and prevention and control of legal risks of Furi Electronics, its subsidiaries and Business Department. In the conference, Chen Chongfeng, professor of Fujian Jiangxia University and part-time lawyer of Shanghai AllBright (Fuzhou) Law Office, trained participants with the contract law, the company law and prevention and control of relevant legal risks. Full-time and part-time lawyers reported legal affairs of their units, the overall situation of legal risk prevention and control and the work plan for next phase.